AWARDS
Thank you for the kind words that accompanied the award from Mr. Bill Darling at "Critical Mass" web. Please visit the Critical Mass web site for an international surfing experience. Thank you JS for the nomination.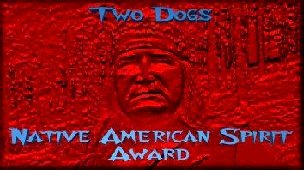 Wado Two Dogs for the award, but the gift of friendship
is priceless!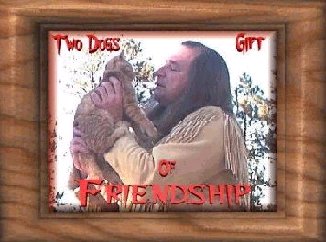 October, 2000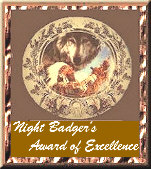 October 21, 2000

Wado Night Badger. Welcome to Alabama.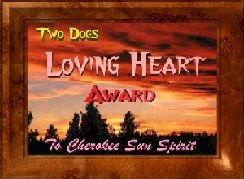 Wado Two Dogs, I humbly accept these awards
and dedicate them to the ones on the front
line who risk it all for the honor of our people.
10/21/2000 - 10/31/2000
"Trail Of Fear"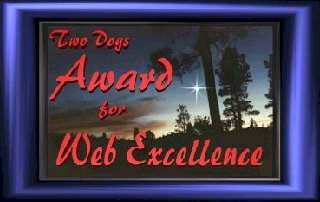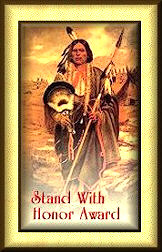 10/31/2000
It is an honor to stand with my Brothers and Sisters,
Wa'do Nightbadger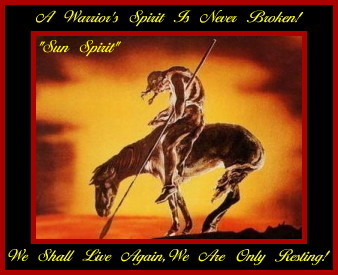 November 3, 2000
Wa'do Cougar Heart
You truly have the heart of one of the people!
11/17/2000
Wa'do Cougar Heart, I am honored.



"Coyote Dance"
Written by Jim Wilson and Dave Pickell
(c) 1994 Blue Northern Publishing
Robbie Robertson & The Red Road Ensemble
All Rights Reserved
(License Pending)



Feather Bar By Silverhawk Graphics